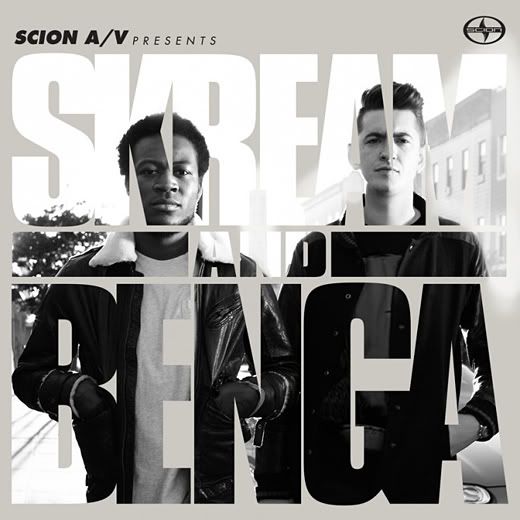 Skream and Benga are two of the biggest names in dubstep and are rising in notoriety as the genre approaches mainstream acceptance. As teenagers they frequented record shops and pirate radio stations in Croyden, England where they became friends and two of the most important producers in the burgeoning dance genre. The duo toured last year with producer/dj Artwork as Magnetic Man and have more recently been doing dates all over the world, just the two of them. Their recent jog to the colonies has been capstoned by a partnership with the increasingly trendsetting Scion A/V, releasing a new EP to the world that can be downloaded for free here. Go get it.
Their work as Magnetic Man caught my eye last year at the Coachella festival. Their set was just big and weird and great, sounding like some heavy alien industrial dance party. Their self-titled debut was picked up by Sony/Columbia, released last fall and led to their tracks being used for Sony TV and Playstation 3 adverts. Here are my favorite selections from that album.
Skream and Benga compliment each other nicely as a duo. For the most part, Benga's tracks are aimed at making you go mental, as he explains in this segment of Vice's The Producers. His fierce energy and power comes through in my favorite tracks by him. Check them out.
Skream songs tend to be a bit more melodic and radio friendly. Check out some of my favorite tunes by him.