Archive for Mad Decent
Posted in
fresh
with tags
Dame Grease
,
Dazed
,
Diplo
,
Kelly Kapowski
,
Mad Decent
,
Riff Raff
on 01/13/2013 by djjeffresh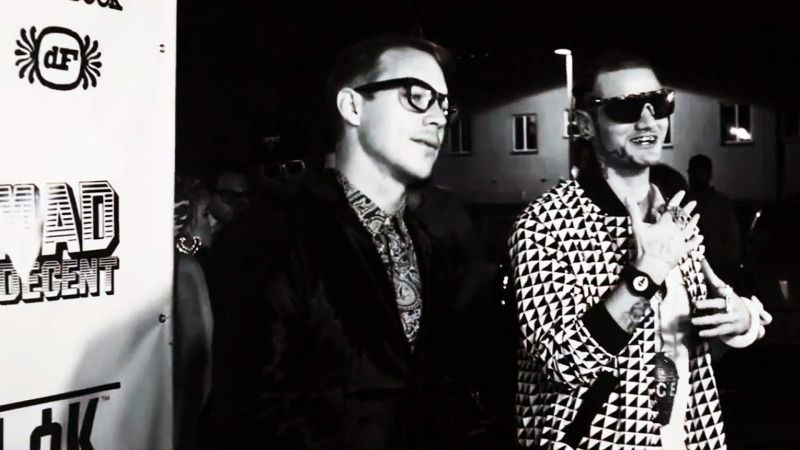 Riff Raff has been saying in interviews that, despite his already substantial YouTube and media presence, 2013 is really his rookie season. After dropping a ton of unofficial mixtapes and videos, this year Mad Decent will release his first proper LP titled Castles Around My Heart. Here are some of his best videos from the end of 2012 to kick off what is sure to be his biggest year yet.
In Rookie of the Year 2013 Riff is even more cryptic than usual, and more lyrical as well. I'm not sure what he's saying on this one but I can't stop listening.
This holiday themed track has an excellent hook and might be his best video to date. Not that Riff Raff does anything particularly special but the director and editor clearly spent a lot of time and energy playing with effects and pumping up the production value in post. Here is an article from Dazed behind-the-scenes of the impromptu video shoot. Sometimes the explicit video illustration of funny freestyle lyrics seems like dumbed-down comedy, but here it actually works nicely. Wolves.
Chop Another Rock is just another fun track with a catchy hook and a video of Riff Raff and crew going their thing, but with laser lights.
As if we needed more evidence that no one is going to be able to predict Riff's next move, he drops Now They Mad. First of all, the song is just a repeated hook until it's half over, and it's still awesome. Second, his outfit. Who else in hip hop would swag out feminine running gear, a Kelly Kapowski tee shirt and then do the rap hands at the camera like he's in his regular rap costume? Third, these other guys in the video. They look like camera crew and director types, but still. They are holding toy guns and with no affect recite the hook as they stand alongside the road. The song is excellent and the video is highly original, but to what end? More shock value than repeat value on this one.
No video, but here is one of my favorite tracks from Riff's excellent Hologram Panda mixtape with Dame Grease.
One of the best things about Riff Raff are his interviews. This guy is a natural entertainer and comedian and he seems most in his element in the interview setting. Here are some of the highlights from his 2012 career.