Productions from Diplo are typically ear-catching because of their strangeness, their cookiness (not to mention their Grammy-nominatedness). But forget about Chris Brown and Beyonce–Diplo's latest foray into the pop r+b world is an unexpected exercise in minimalism and restraint, featuring none other than crooner Usher. Understated high hats and snares with light string chords provide a gentle bed that appropriately supports Usher's distinction as the center, the helix of the song, not to be outdone by production this time. Slight wobbles and squeaks here and there hint at a barely contained electro/dubstep explosion yearning to erupt into apocalyptic, full-on Skrillex-style orgasmic chorus. But alas, this seduction is profound because of its subtlety, and the duo have listeners' ears moist because of the tension they create yet never fully release. Check out the appropriately titled Climax.
If you are looking for more subtlety, do not look to the New Orleans bounce music scene or towards Diplo's collaboration with Big Freedia protege Nicky da B. Bounce tracks like this one are explicit, overtly sexual and full of manic beats with lots of yelling. This song is not about restraint, but rather filled with lyrics like this: express yourself/release and go/wit ya legs spread wide and your head down low. If you think this lyric/command is delivered tongue-in-cheek? You must not know New Orleans. Check out the cover art: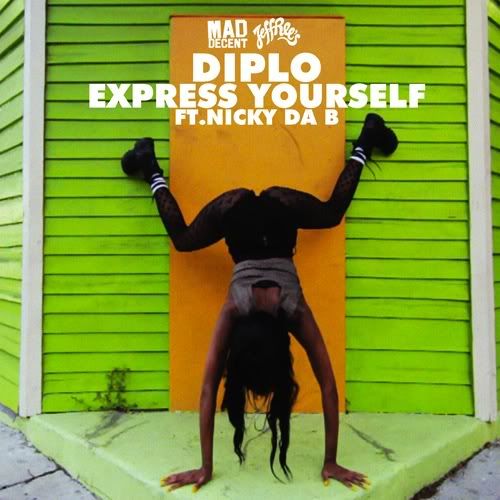 Hey, we all have different ways of dancing, different ways of expressing ourselves. The track is wobbly, driving and thankfully dips into other drum samples other than Triggerman. I mean, I get the bounce tradition of using pretty much the same beat for every song, but can the genre really grow if artists stick to that template too rigidly? Of course not. Shout out to Diplo for promoting the scene early on and for helping push it forward with this new production. I heard this is the first single off Mr. Mad Decent's upcoming EP due out this spring.
Diplo and Oliver Twizt just released Go, which is a strange sounding dance song with weirdo samples to where it's hard to tell at which BPM the track is operating. Kind of cool. The video is really weird but great with a lot of greyhounds, internet meta-awareness and different shiny 3D effects. The visuals are reminiscent of the latest videos and cover art being released by M.I.A., Nguzunguzu and others with how it takes you into some future-retro-90s-virtual-3D-rendered universe. It's like by channeling the visual style of The Lawnmower Man the artists make us consider how much of our lives are spent in the virtual "world" staring at glowing rectangles. By juxtaposing their music to this sort of distorted future-present, the audience is forced to consider what "connectedness" means in this modern world and the strange places our minds go when we plug in. The cover art looks like a visualization of a panic attack that happens after internet information overload.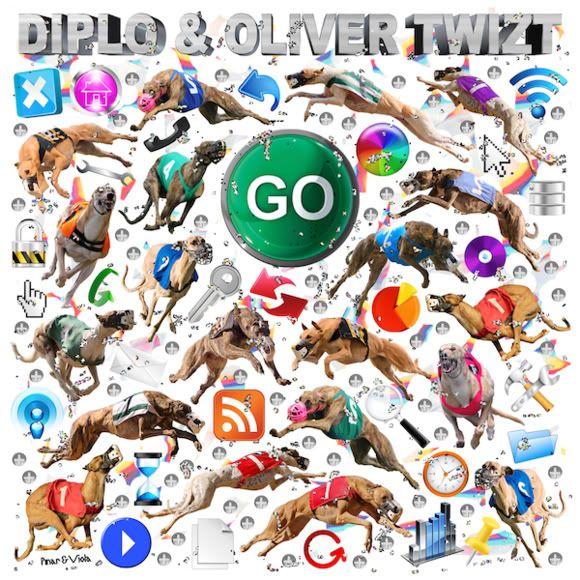 Also check out some cool remixes of Go by Erick Rincon and Peace Treaty.