brenmar is my new favorite dj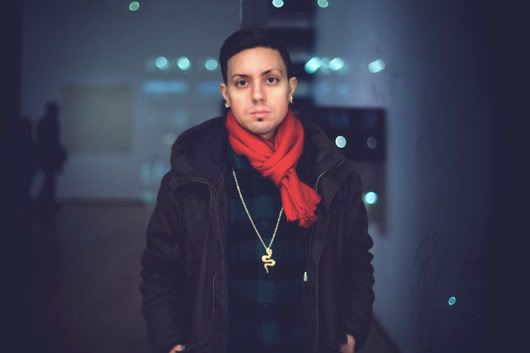 Brenmar has been killing original productions, mixes and remixes for a couple years now. He is gaining steam, touring the world djing and pretty much killing it. His whole aura is 90s/2000s r+b, hip hop with a housey, grimey vibe. Even his fashion sense with Nike outfits, figaro chains and Jordans take it back to '96, a welcome nostalgic trip for me. Also it's just cool to have a Chicago Latino dj blowing up in the scene. Brenmar is highly skilled and original as a dj, as evidenced by some videos of his sets:
Here is a dope 30 minute set from a legendary Boiler Room house party from SXSW this year.
Here is a cool hour-long set from an NYE party in Toronto.
Here is another Boiler Room mix, this one from the actual Boiler Room in London.
Here is his Just Jam special, an hour long set with some fun visuals.
Here is a cool interview with Brenmar in Spainglish from his trip to Mexico City.
And here is Brenmar's newest mix, another great one, this time for FACT magazine.