buraka som sistema have made the best music video of the year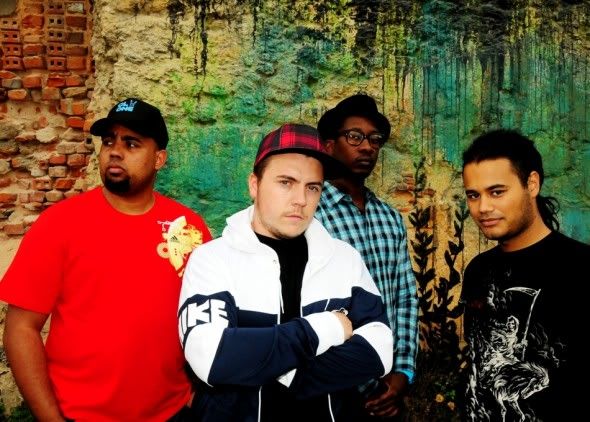 Buraka Som Sistema are a Portuguese dance group best known for fusing Angolan kuduro dance music with hip hop and techno beats. I have been hearing their names around the blogosphere for several years, basically ever since M.I.A. started promoting the kuduro aesthetic. But it wasn't until the release of their latest video for Hangover (BaBaBa) that I became so taken with their sound. The track itself is an upbeat, futuristic framework with dubsteppy influences and samples of African instrumentation. The "lyrics" are just simple phonetics that maximize fun and transcend language: Ba Ba Ba Ba-Ba-Ba, Tu Tu Tu Tu-Tu-Tu, etc. The video itself is masterfully done. It's amazing how even in the ADD digital age that singular, simple ideas can still somehow break through all the noise. See for yourself: nothing else out there looks like this.
Concert footage is mixed with Angolan people (and dogs) hanging out and dancing in the streets, looking very much like a Rio de Janiero scenario. But then the vocal samples drop and the visuals go back and forth as if a dj were scratching and rewinding the world as it happens. Prefix called it an animated gif music video. Splashes of fluorescent color highlight the most important elements of a particular scene: drums, speakers, police, butts. Watching a masterwork such as this makes you realize that with all the technological advancements in music and film-making, it's the creativity behind it that truly catches the eyes or captures the spirit.